The web game will start in a few seconds...

The game will be displayed after the ad...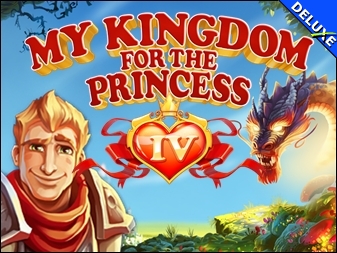 Play For Free
(play on your computer)
Click on play to run the game on your computer
This game should start downloading within seconds.
Have Fun!
If the download fails, download from this link.
The game is being launched on your computer
Have Fun!
Game description:
Play My Kingdom for the Princess IV Deluxe and prepare yourself for an exciting quest! Join the young Prince Arthur on his mission to save the missing princess Fiona. She's been dragged off into the thicket by a giant gorilla, and she's last seen at the border of a nature reserve. Find and rescue her in the amazing My Kingdom for the Princess IV Deluxe!
find and save the young princess Fiona who went missing
travel across multiple kingdoms in the sky to look for her
find and gather resources, manage your team, and construct buildings
enjoy wonderful features like special effects and decorations